Alternative Fuel Infrastructure Survey – we want to hear from you
The Ohio Development Services Agency is committed to working with our partners to support small businesses and strengthen Ohio communities. A key to this work is an open line of communication. We want to better understand your business environment, so we can come up with impactful and sustainable solutions.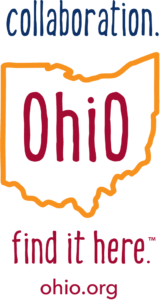 We have launched a survey to better understand the market for alternative fuel infrastructure in Ohio. We need your input. If your business has one vehicle or a fleet of vehicles that is powered by alternative fuels, or if you're considering a change to alternative fuels, we want to hear from you. The survey takes approximately five minutes, and all responses are confidential and will remain anonymous. You can access the survey until September 2, 2016. Click here to begin.
The state energy plan identifies alternative fuels as way Ohio can decrease its dependence on foreign oil, and become more self-reliant. Identifying the need for alternative fuel stations will allow Ohio to create a comprehensive network that capitalizes on the state's logistic strength.
I hope you will take a few minutes to complete the survey.  For more information on vehicle conversions, visit the Ohio Environmental Protection Agency's website. Working together we can build businesses, strengthen communities and grow the Ohio economy.