Our Ohio Chamber Board Member Spotlight series continues with Logan Clay Products Co. Chairman, Dick Brandt. Dick has served on the Ohio Chamber board for 12 years and is also involved in our Executive Committee.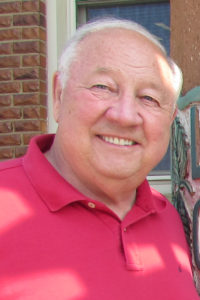 What does your company do?
Logan Clay manufacturers vitrified clay sewer pipe that is used for sanitary sewers at various locations in the United States. Major cities such as New York, Chicago and Cleveland are important markets that the company serves.  We also operate Sawmiller, LLC, a manufacturer of high quality, hardwood pallets that are sold in central and southeastern Ohio.
How does your company impact to the Ohio economy/ benefit the Ohio business community?
The company provides over one hundred jobs in southeastern Ohio and provides proven materials for municipal and business entities in Ohio and throughout the country.
What is your role at your company?
I am currently Chairman of the Board after serving in many roles that culminated in being President for several years. My son is the current president.
What do you hope to gain from your membership with the Ohio Chamber?
I hope to continue taking the information and services the chamber provides and use it to benefit my company and make informed decisions.
How has serving on the board helped you or your company?
The information I have received from the chamber has enabled me to make better business decisions based on the policies of our state government. Additionally, the interaction with fellow directors has been extremely valuable since we share many of the same issues.  The Ohio Chamber has also been helpful in sorting out various legislative issues.
How long have you been on the board?
I have been on the board twelve years and served as Chairman of the Board for two of those years.
What are some of the latest goals/objectives of your company? (Policy or otherwise)
Our company is 126 years old and we continue to look to the future by improving a little every day.
How has the Ohio Chamber helped your company achieve those goals/objectives?
The Ohio Chamber's strong presence as the leading advocate for Ohio's business community helps every Ohio business by their strong efforts.