As the Ohio Chamber has done in previous General Assemblies, today we announced our support for the re-introduction of the Ohio Fairness Act. In a press conference held by the bills' sponsors, we shared our view that including anti-discrimination protections for the LGBTQ community helps create a more diverse and productive workforce in the Buckeye State.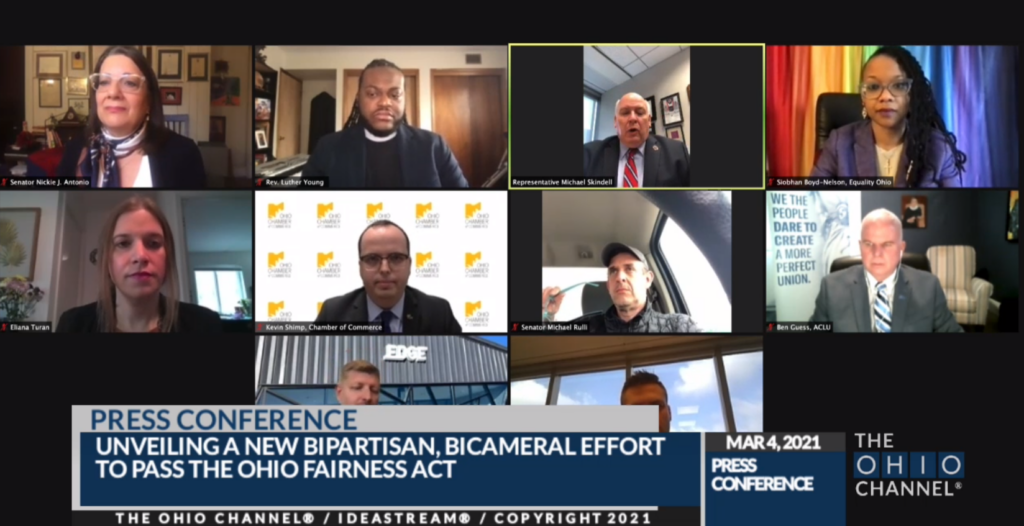 The legislation, which has bi-partisan support in both the Ohio House and Ohio Senate, uses the same definition of sex discrimination authored by U.S. Supreme Court Justice Neil Gorsuch in the landmark employment discrimination case, Bostock v. Clayton County. 
By mirroring federal law, the Ohio Fairness Act creates no additional burdens on employers who are already subject to Title VII of the Civil Rights Act of 1964. Likewise, including discrimination protections for LGBTQ employees will help make workplaces more productive while assisting in employers' efforts to retain and attract talented individuals from all walks of life. In fact, a recent U.S. Chamber of Commerce survey found 72% of employees would leave an organization for another that they felt was more inclusive.
The enactment of the Ohio Fairness Act will also send an important signal that Ohio is a welcoming place for everyone. Without the important protections of the Ohio Fairness Act in place, we our jeopardizing employers' access to a diverse and talented workforce since some individuals may be hesitant to stay in the state or move here when other states across the nation have laws that better reflect the values they hold.
In the end, the Ohio Fairness Act is about one simple principle: assuring everyone feels welcome in Ohio.