Yesterday, the Ohio Chamber and the Ohio Small Business Council were joined by Michael Dalton on behalf of the Ohio Metro Chambers and the Columbus Chamber to advocate for the current Business Investment Income Deduction (BIID). Currently, that pro-growth tool allows a pass-through business to deduct $250,000 in business income and then use a flat 3% rate of tax on any remaining business income. The Ohio House proposed to lower the deduction to $100,000 and to also remove the 3% rate of tax.
The Ohio Senate Finance Committee wanted to hear from businesses about how they utilized the BIID. The Ohio Chamber and Ohio Small Business Council were joined in Columbus by Tom Secor, President of Durable Corporation; Heather Yakes, ActionCoach; Tom Wolf CPA, founder of Wolf Financial Group LLC; Angela Krile, CEO of Krile Communications; James Lagos, partner of Lagos & Lagos, P.L.L.; and Clara Osterhage, President of R.L.O. We also submitted testimony from Tia Ramlow, President of Great Works Employment Services; Jim Matesich, of Matesich Distributing Company.; and Floyd Mays, President of Pirtek Fluid Transfer Solutions.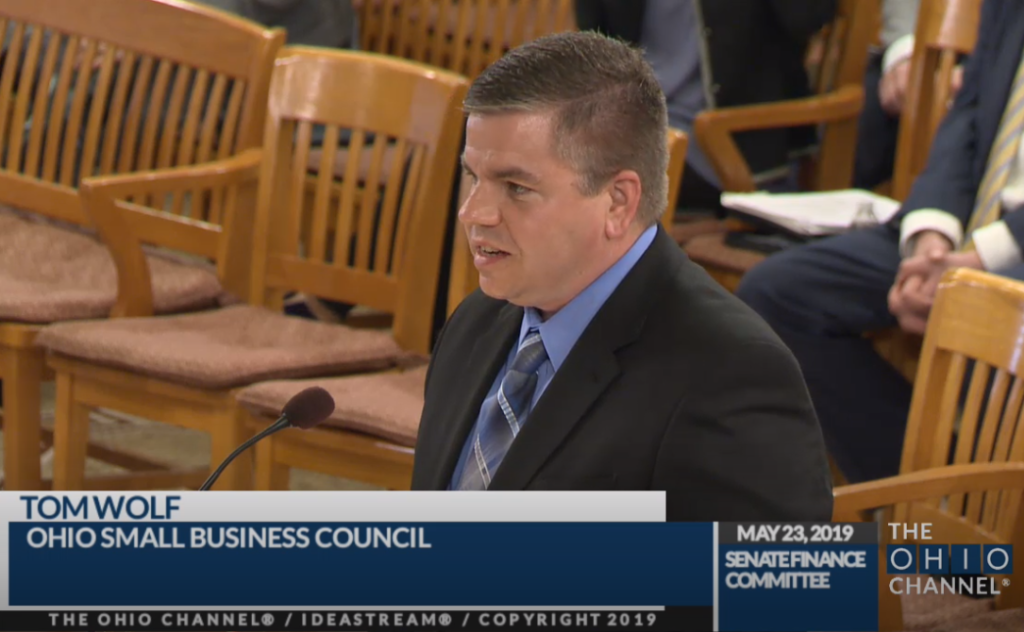 Our consistent message to the Senate Finance Committee was to leave the BIID in place, that it is working as intended and that it helps Ohio's businesses in a myriad of ways. The committee members heard examples of property purchases, employee hiring, employee bonuses, employee benefits, new equipment, new software and other examples that aided businesses with their operations. We even heard how the extra money allowed one company to buy an ailing business and save 35 families from losing their employment. Wow. What a great day for our businesses at the state capitol.
What's next? In the coming weeks, the Ohio Senate will introduce a substitute bill to add its language to House Bill 166. Meanwhile, we need our members to continue to add their voices to the fight to preserve the BIID. The link below will take you to our call to action page. If you have not yet sent a message to your local legislator, please join us in our effort to keep Ohio economically strong with a business environment that promotes free enterprise, innovation and growth.  
Click Here To Protect the Small Business Investor Income Deduction